THE YOUNGER GENERATION: RECORDING AT GOLDEN CREST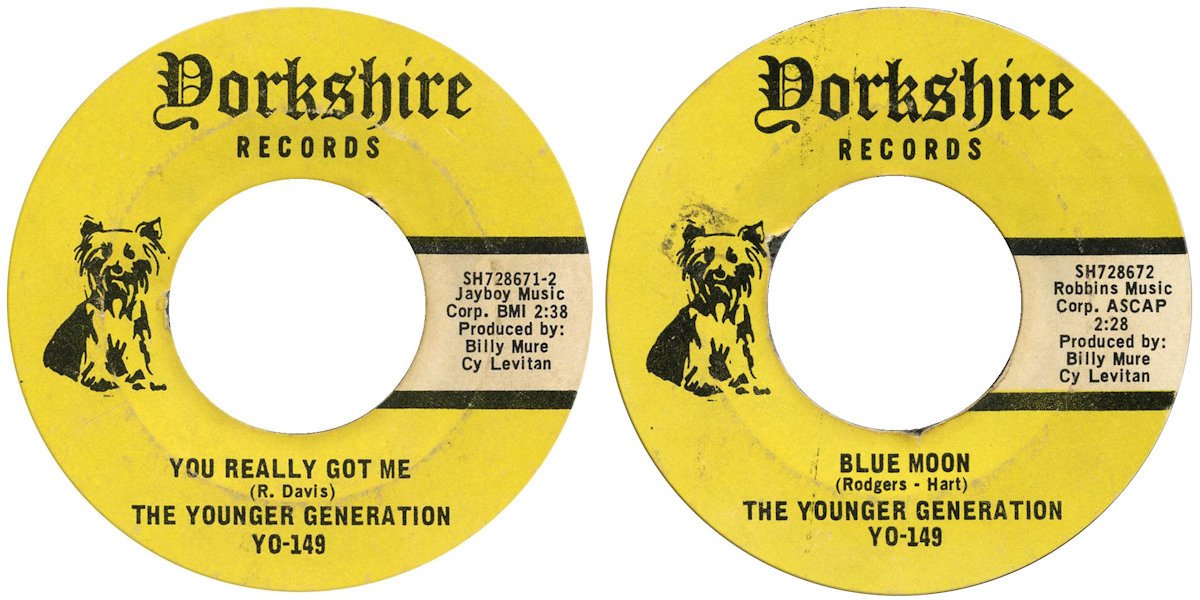 45 rpm single: 'You Really Got Me'/'Blue Moon' (Yorkshire 149, a Golden Crest subsidiary) mastered July 28, 1967
Listen to You Really Got Me
Jim Dean, a retired general music teacher at Mount Sinai School District on Long Island, was a vocalist/guitarist with the Younger Generation group, which recorded in 1967 for Yorkshire Records, a Golden Crest subsidiary, at Shelley Products studios in Huntington Station on the Island. Later, Dean worked at the company pressing plant. This is his story.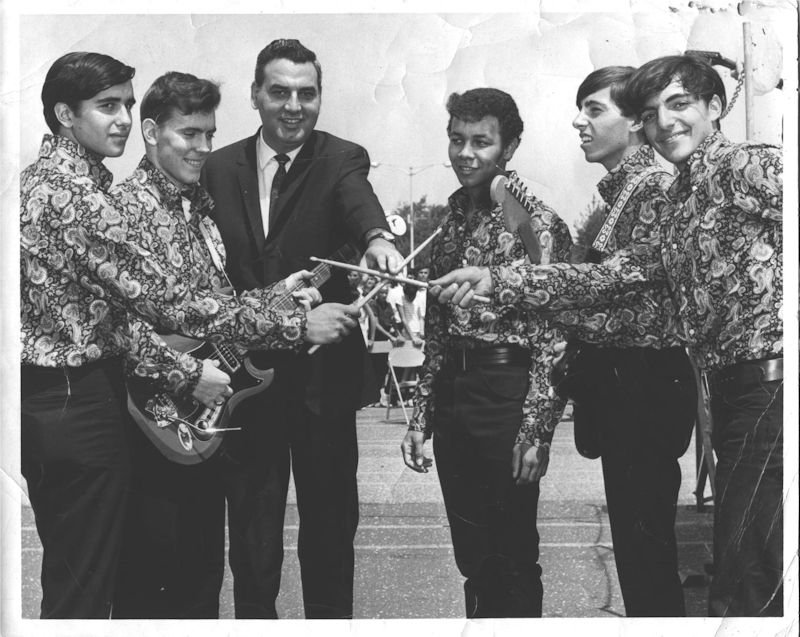 The Younger Generation was a group of kids born 1949-'50 from Oyster Bay, Long Island, who had a brief stint as a performing group back in the late 1960s. Remember them? The '60s, I mean. It was Johnny Rosolino and Louis Mayhew on lead vocals, Alan Galasso on guitar and bass, Roland Donisi (originally) on drums, later to be replaced by Gary Mure [a Golden Crest session drummer], and me, Jim Dean, on vocals and guitar. The band probably had its roots in the music we listened to, me growing up in a house with a mother who could sing the blues— she was a big Ella Fitzgerald fan—and I'm sure I was influenced by that. "A-Tisket, A-Tasket," you know. The rest of the guys had their own influences, what their parents listened to, and what we heard on the radio and shows we had seen. Mom would play Ella Fitzgerald and sing the blues around the house, even while washing dishes. My father said, "That's when I know she's happy." She was really good!
When I was in sixth grade I sang in chorus—it was my first experience with harmony. For the audition, the teacher asked me to sing "Old Dan Tucker's come to town," and I did and was in. Soon, it became "stop fooling around or I'll make you sit with the girls." Hmm. By 1963 I was singing in the Oyster Bay High School chorus and really discovered harmony then. In senior year I actually had a solo, "You'll Never Walk Alone," and played the part of Andrew Carnes, Addo Annie's father, in the OBHS production of "Oklahoma!" and sang "The Farmer And The Cowman." It was a little taste of theater … I'll never forget it. The guy that played Curly McLain (Tommy Mason) went on to do a lot of big-time acting in TV and movies.
I met Randy Langon (now Randy Langione, his real name) and formed a band called the Goldtones. He was really good—he took lessons and taught me a lot; he figured out all the Ventures songs just by listening to the records. We played a few gigs, and I remember throwing up outside beforehand from nerves. I still say he taught me how to play guitar. I think he went on to do some big time things, Broadway, etc. and now plays weddings and parties and has a lesson studio on Long Island. He taught me how to tune the guitar and read chord charts, among other things. My first guitar had one string which allowed me to play the bass part to "Wild Weekend" [by the Rockin' Rebels on Swan, early 1963]. ("Listen Mom, I can play 'Wild Weekend'!") The guitar had a pencil for the bridge, and when I added some strings, the chords sounded cool.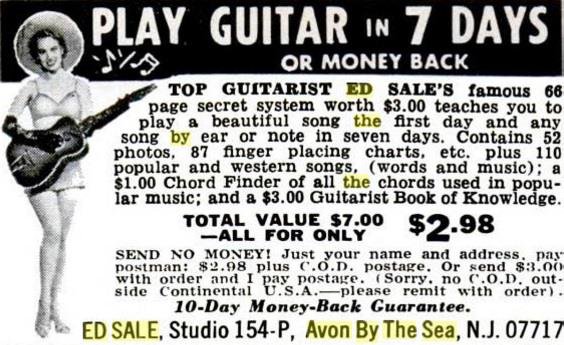 I still can recall very clearly the ad in a magazine that said, "Play Guitar in 7 Days Or Money Back" by Ed Sale, Avon By The Sea, New Jersey. My father helped me address the envelope, and a book came with melodies, chords and everything you might need to get started. If I hadn't seen that ad or met Randy, I might not have learned to play the guitar.
At the time, Murray the K, a top DJ for WINS, had these amazing rock shows in Brooklyn. We saw a movie and at least 10 acts (the Who, Mitch Ryder) and bloodcurdling screams from some of the girls when stars (such as Chuck Jackson and Ben E. King) came out. We received a vinyl record of the previous year's show at the door—I still have mine. I only listened to Murray the K and Cousin Brucie on New York radio, nobody on Long Island.
A funny story: Kenny Lommel, from the Goldtones, and I cut school, left our books in weeds by the railroad tracks, and went into Brooklyn on the train to see the show at the Fox Theater. Upon returning all the weeds had been burnt down by the Long Island Rail Road, including our books—we couldn't stop laughing! Anything to see a good rock show. The next trip on the train was to go to Jamaica, Queens, on the LIRR and buy my first electric guitar—with a sunburst finish—at a pawn shop. Then came a red Hagstrom guitar. We thought we were going to be the next Beatles.
Somehow, though, the Goldtones disbanded and I started singing with Johnny R. and some other guys doing mostly doo-wop. Some of my fondest memories are of drinking beer and harmonizing under the bridge or any place we got good natural reverb—and singing doo-wop.
Among my favorite doo-wop records were "Book Of Love" (Monotones), "16 Candles" (Crests), "In The Still Of The Nite" (Five Satins), "Get A Job" (Silhouettes), "Tears On My Pillow" (Little Anthony and the Imperials) and, of course, "Blue Moon" (Marcels).
Formation of Younger Generation
In my mind, I can't remember how Louis, Alan, and Roland came into the picture, but out of nowhere it became clear that I could play guitar, too, and the band came together. The Younger Generation was born. We were pretty good for a band that didn't practice much—too much fighting! I don't know for sure but I'll bet Alan was the one who probably found us most of the gigs. He was very good at it.
Of course, none of us read music, except for Allan, and Johnny played clarinet in the high school band so he did read clarinet music. The main motivations were: It was very exciting on stage and we thought we would get girls—it didn't work!! At least for me, anyway. We started getting pretty good then, but not many gigs. We were still under drinking age (18), so no bars or clubs … mostly Battle of Bands contests and private parties. One huge highlight was the Battle of Bands at the Mid Island Shopping Plaza in Hicksville; it's where IKEA is now. Then, it was Gertz— I remember signing autographs. Billy Joel's high school band was in it; they came in first, we were second.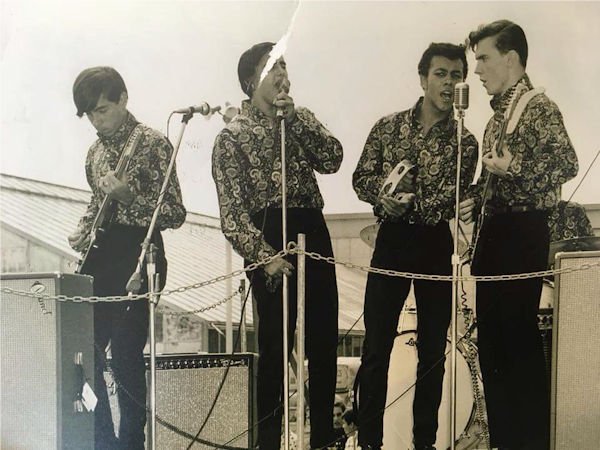 The judges told us our vocals almost launched us to the top spot, but not quite. The Oyster Bay Guardian had a front-page article that said "lucky combo" to be "on a favorite teenage television dance program." It never happened. Years later, my brother told the story of this Battle of Bands at a family talent show. "A long time ago, Jimmy was in a Battle of Bands which also featured one of Billy Joel's high school bands. Jimmy's band came in second, now what does that tell ya." My aunt yells out, "Billy Joel was better!"
But the best highlight was jumping out on stage at OBHS for the Friday afternoon assembly. It was an ad for our gig that night in the gym. I played the intro chords to Mitch Ryder's "Jenny Take A Ride!" with the curtain closed. Then, we jumped out. Pure magic! The whole school was there. Tommy Mason, the guy who played Curly and went on to big-time fame said to me in the hallway later, "You guys were soo good." I felt on top of the world. Our equipment was pretty primitive by today's standards: no PA, with the mics plugged into the guitar amps. What a battle we had with the feedback. I remember one time with my hands on the strings when my lips touched the mic, I completed a circuit and became part of it. Man, what a shock. I found out later the secret was to flip the polarity switch on the amp, or reverse the plug in the outlet. I used an Ampeg 15-inch amp, and I think Alan had a Fender Deluxe Reverb amp. We used a microphone that had a cross on top given to us from the Catholic Church. The priest used it for the sermons. The other mics were from Shure.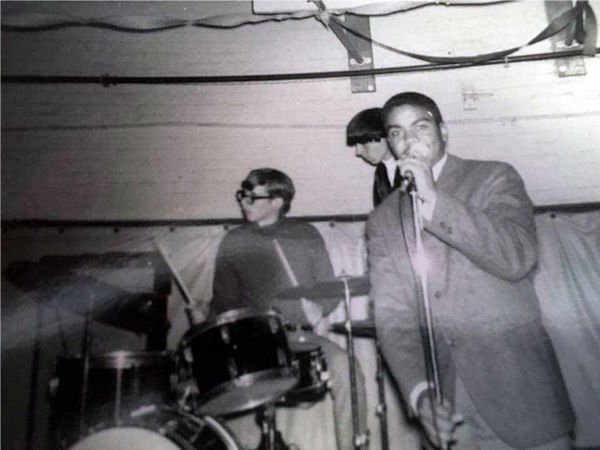 Some of the songs we did were:
"Summer In The City"—Lovin' Spoonful (Kama Sutra, 1966)
"You Keep Me Hangin' On"—Vanilla Fudge (Atco, 1967)
"Good Lovin'," "Come On Up"—Young Rascals (Atlantic, 1966)
"(I Can't Get No) Satisfaction"—Rolling Stones (London, 1965)
"Till There Was You"—Beatles (Capitol, 1964)
"Unchained Melody"—Righteous Brothers (Philles, 1965)
"Jenny Take A Ride!" "Devil With A Blue Dress On"—Mitch Ryder and Detroit Wheels (New Voice, 1965 & 1966)
"You Really Got Me"—Kinks (Reprise, 1964)
And on the soul side there were:
"When A Man Loves A Woman"— Percy Sledge (Atlantic, 1966)
"Any Day Now"—Chuck Jackson (Wand, 1962)
"In The Midnight Hour"—Wilson Pickett (Atlantic, 1965)
"Hold On! I'm A Comin'"—Sam & Dave (Stax, 1966)
"Bring It On Home To Me"—Sam Cooke (RCA Victor, 1962)
I liked the Ventures and surf guitar and "Rebel Rouser" [Duane Eddy] kind of stuff.
The whole thing made me feel very important. It's very hard to explain the feeling. I still have it today, just thinking about it!
The Sonics, another Oyster Bay band, had Jackie Martling (Jackie the Joke Man, Howard Stern's head writer for many years) on vocals and guitar. They were so good, and we played as the opening act for them on occasion. I remember playing in the basement of a local church with them and thinking, "This is outrageous."
Somewhere along the line, Gary Mure joined the group as drummer. I don't know where he came from, but it was probably through Bob Levitan who also joined the group then. Gary's father was Billy Mure [a famous New York session and A&R man]. I knew Billy played guitar, but I didn't know his background—I didn't know who Billy was. Gary's parents came to some gigs and brought changes of shirt for him because he sweated so much. We thought that was pretty funny. Bob [son of Golden Crest A&R man Cy Levitan] went to school with us, but I think Gary might have been from Valley Stream. We played one Battle of Bands gig where Billy said, "Do 'Devil,'" meaning Mitch Ryder's "Devil With A Blue Dress On."
BILLY MURE played guitar at WNEW Radio Station in New York for many years. During this time he started a very successful supersonic guitar series. He has written two movie themes and many big hit instrumentals. Billy has also written, played and arranged many top jingles on the air today. Besides these accomplishments, Billy has arranged for Bobby Goldsboro, Connie Francis, Della Reese, Paul Anka, Brook Benton and Anthony Newley and many others. For the last several years, Billy has been playing guitar at CBS with the "Arthur Godfrey Show." Billy's greatest joy has been to make this album with his son.
GARY MURE signed his first recording contract as an artist playing drums at age 14. At 17 he was featured drummer for26 weeks on the "Someone New" NBC-TV show. He is now a student at the Juilliard School of Music. Gary has done concerts with the Milwaukee and Norfolk symphonies and performances at the Alice Tully Hall, Carnegie Recital Hall, Philharmonic Hall and Town Hall. Most recently Gary finished filming a sequence with a quintet in a new Otto Preminger movie entitled "Such Good Friends" [1971]. Like his father, Gary has enjoyed making this album and has high hopes for its success.
- Extracts from "A Quad Sound Spectacular with Billy and Gary Mure" Golden Crest LP CRS 31025 in 1971.
Recording session
One day we were called up to Bob Levitan's father's house in East Norwich to sign some paperwork because we were going to record! My mother had to come and sign too, and when she was told that if any of our recordings sold, we would get a penny, she said, "That's all?" I didn't care because we were going into the studio to make a 45! It was "You Really Got Me" [the Kinks' favorite] and "Blue Moon" [the Richard Rodgers-Lorenz Hart standard], just a demo, but on the label Yorkshire Records. The record is still hanging on the wall like a gold record in a frame in my house. We had a practice recording at Mr. Levitan's house in his home studio. Mrs. Levitan said to our lead singer, "I can tell that you don't have experience recording because you are not keeping your head still behind the mic." She also said, regarding Johnny's voice on the Beatles version of "Till There Was You," "He sings like a bird."
We went to Shelley Products studios on Broadway in Huntington Station and first recorded the lead vocals with the band, and then played it back and sang harmony vocals on a new track. This was my first experience with multi-tracking. Clark Galehouse was there as engineer, to me he was just a guy in a booth, and Billy was working with us.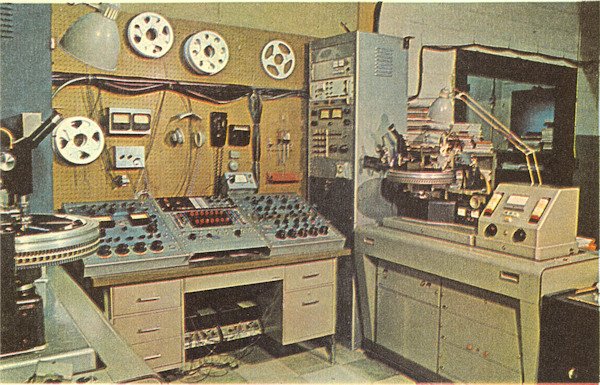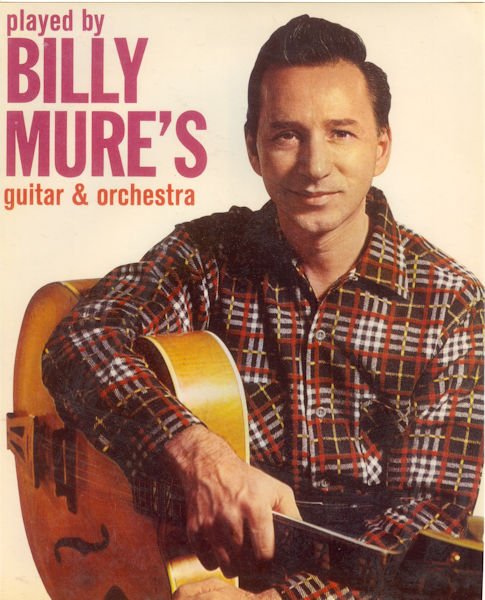 Billy asked me to play the guitar solo on the Kinks' "You Really Got Me." I played it and he said, "Do it just like that." I didn't know he was a wellknown studio musician in New York, and he had played guitar on many hit records, Bobby Darin's "Splish Splash," for one, and wrote Murray the K's "Swingin' Soiree" show theme. Billy said to me, "You are behind on the chord changes to 'You Really Got Me,' and I said, "No, I'm not." And Johnny said, "You are, man," so I tightened it up. Afterward, we listened to the completed recording on the monitors and were blown away. It was so loud and clear! Is that really us? They told us they were going to make 2,000 copies [at Golden Crest-owned Shelley Products pressing plant]. I know that someone brought it around to some radio stations. There was a deejay named Big Wilson that heard "Blue Moon" and said he liked it. There was no follow-up record.
We played some more gigs and also played on Center Island at a party for girls from a wealthy family. Somehow, I did the solo from Vanilla Fudge's "You Keep Me Hanging On." I had never done it before. Gary said, "When the hell did you learn that?" We also played at a private party on the LIRR, traveling into Long Island City in the morning with the equipment, and then a late afternoon return train trip with a party in the club car. Lots of tips! And people that we knew got on at a couple of stops and said, 'What are you doing here, man?" Wow! There was one date at Roosevelt Raceway in Westbury where I believe Dick Heatherton—Joey's brother [both Golden Crest artists]—was the MC. I think we did one song.
Time flies, and before long the group disbanded. We were all going our separate ways, college or whatever. Gary said to me, "You guys were the group that I enjoyed playing with the most," and handed me a 45 of Billy's rendition of "My Wild Irish Rose" on Valentine Records [owned by Billy Mure and distributed by Golden Crest]. Gary went on to big-time gigs, playing on the soundtrack to "Animal House" and with singer Stephen Bishop.
I then went to college at Oswego State University in New York state and became a music major, singing in the choir, men's glee club, and a jazz and show tune-type group called the State Singers. We toured around the state singing at various schools, etc. I actually got a degree.
In college I actually sang some opera: "Che Gelida Manina" from Puccini's "La Bohème" as a recital song—not bad, and I can still do it. I have a recording of it.
After college I hooked up with Johnny and did an acoustic thing for a while, but it never quite got off the ground. We called ourselves Old Friends.
Working at Shelley Products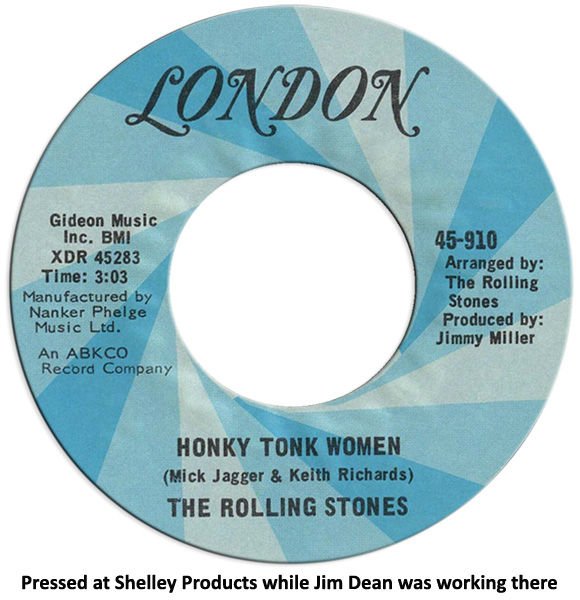 Then a strange coincidence: I was looking for some work and got a temporary job at a place called Shelley Products. It was a record pressing plant and my job was to put defective 45s into a machine that punched out the labels so they could reuse the plastic. I had no knowledge of why the records were rejected, or what percentage. The plant was very busy and appeared to be well run. I didn't realize at the time that the man I saw walking around the plant was Clark Galehouse, and that he had recorded us across the street at Shelley Products studios five years before.
I remember a pressing-machine operator handing me a 33 rpm LP record right off the press and putting it in a sleeve. It still felt warm walking home. It was the Moody Blues on Threshold Records, distributed by London. They pressed records for a lot of the major labels there. Here's another interesting story. I was telling this story to the barber that cuts my hair and he told me, "Oh you mean on Broadway in Huntington Station? I lived there as a kid and we used to jump over the fence at night and go through the trash looking for good records they threw away. Some were big hits." I couldn't believe he told me that.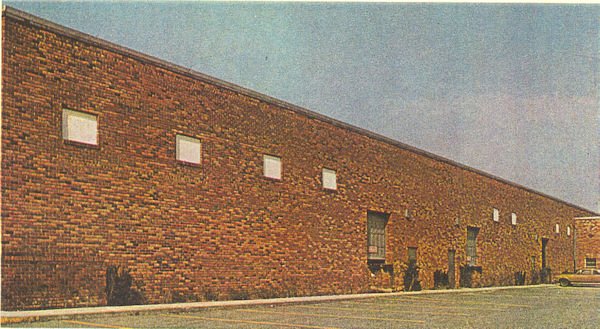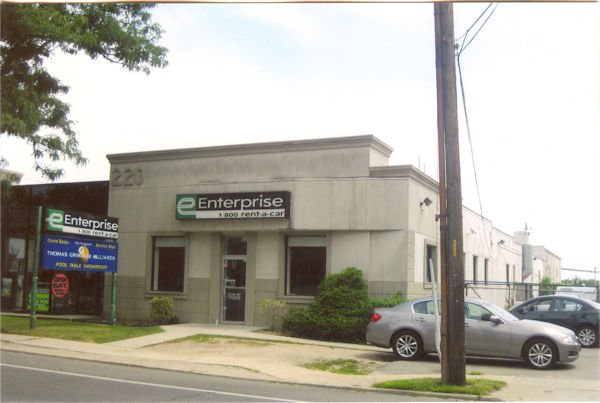 * * * * * * * * * *
After a time on the West Coast doing some music with another friend from Oyster Bay, I eventually, in 1980, got myself certified to teach music in New York state and worked as a general music teacher in Mount Sinai, Long Island for 30 years. What a long strange trip, but I was dealt some good cards. Great job all in all.
I had to figure out how can I enjoy singing "Twinkle, Twinkle, Little Star" with kindergartners. Ha, ha, I did—I pretended it was me! With my elementary chorus I would get chills during the concerts thinking, "They were just like me growing up."
For the final concert with my elementary school chorus, the last song we did was "California Dreamin'" with me on guitar. It wasn't all smooth sailing in the job, but I got to work doing something very special to me.
It's been great! I love music! I still think I'd like to get into a doo-wop group.
Younger Generation images courtesy Jim Dean, others courtesy Golden Crest Records
With thanks to Red "Soul Detective" Kelly
There were other Younger Generation groups on Monument (1965), Epic (1969) and Brass (1979).