From Gordon Skadberg's liner note to "Altar of Dreams: Classic East Coast Doo Wop & Girl Groups" (Early Bird CDEBCD1001):
"The Precisions were Brooklyn quintet whose members were Michael Pellegrino, Robert Brooks, David Butler, Alfred Boulding Jr. and Michael Cancilla. Their manager, Louis Picciano from Maspeth, Queens, got them a recording contract with Golden Crest Records in September 1962. The result was "Cleopatra"/"Someone To Watch Over Me" issued as Golden Crest 571 that same year. The rock 'n' roll tune "Cleopatra" was promoted as the A-side in Cash Box ads. leaving the excellent doo wop ballad to be discovered later by vocal group collectors. The standard tune may have been a favorite of local doo wop groups in the early 1960s – it had been released by Del and the Escorts on Rome in 1961. An excellent rendition can also be found by Zola Taylor and the Platters on their first Mercury album issued in 1956."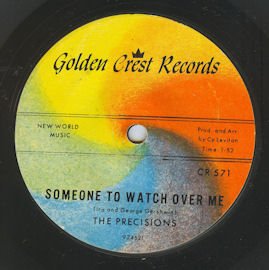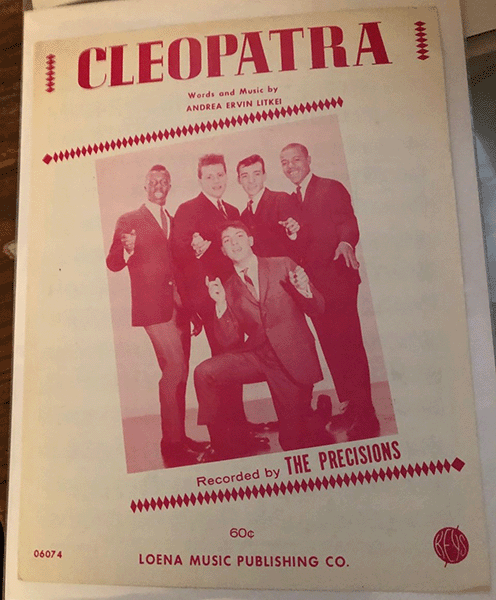 A latter-day incarnation of the Precisions is still active on Long Island as an oldies-but-goodies group, still with plenty of doo wop harmonies. For more information visit their website.
Listen to The Precisions here
"Someone To Watch Over Me"
Courtesy Golden Crest Records (currently available on "The Best of Golden Crest" Ace CDCH2 1254)